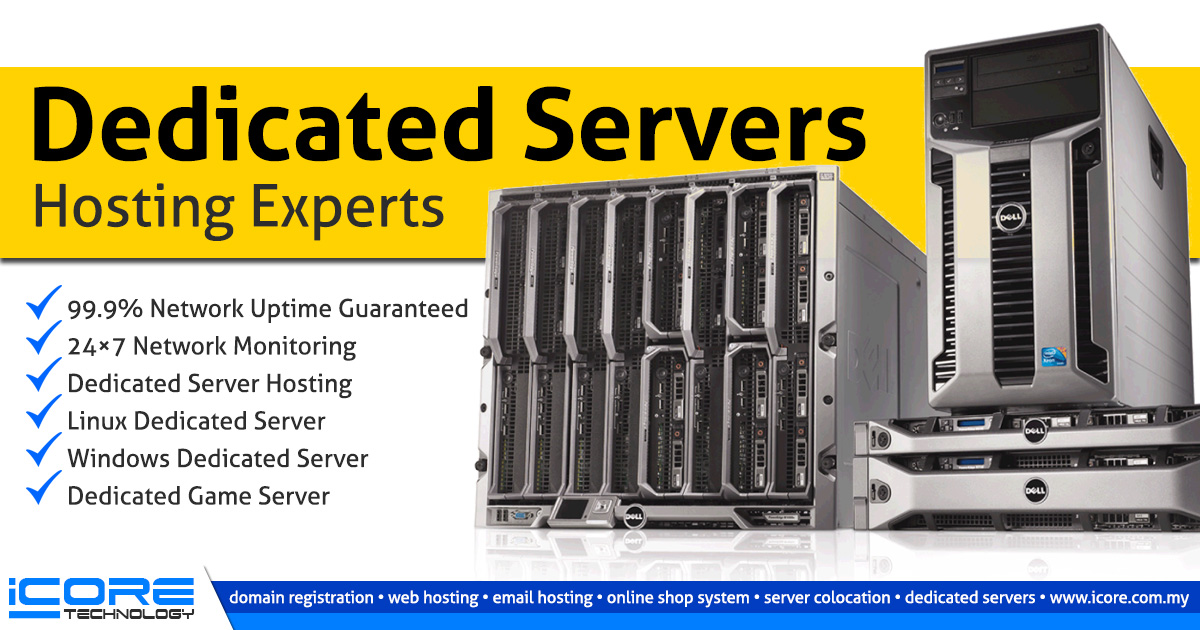 Dedicated ServerProviding the best dedicated server solutions for you
Special Notes
No contract or minimum lease time required
Operating System: Linux CentOS the default option. Other OS choices are subjected to additional charges.
Control Panel is optional. Our server supports DirectAdmin or CPanel. Additional charge applies if you require DirectAdmin or CPanel.
Setup fee is only applicable for monthly payment option and is non-refundable (currently waived for iDS Smart, iDS E3 and iDS E3 Plus package)
Server Delivery: within 4 hours (Instant Dedicated Server, without any control panel), within 24 hours (with control panel), or within 2 days (Standard) after payment received.
Instant Dedicated Server refers to standard specifications server as stated in this page with server storage option and without any control panel chosen.
30 days cancellation notice in advance
About our dedicated servers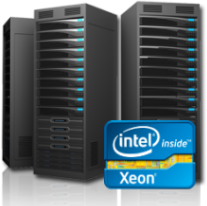 iCore Technology offers a full range of outsource dedicated server hosting experts available 24/7 to help your organization maintain the highest level of uptime and stability. Dedicated server hosting experts can handle security upgrades, installation of applications, and manage full dedicated server monitoring.
We have dedicated servers, linux dedicated server, windows dedicated server, dedicated game server and dedicated server hosting for advanced or specialized server applications.
Get your own Windows Dedicated Server today! create your own Custom Windows Dedicated Server with full remote desktop access. A Linux Dedicated Server can be tailored for individual needs. The dedicated Linux Server is a popular choice for it's simple navigation and usability.
Data Center Facility
24×7 Network Monitoring
World Class Facility
Raised Flooring
HVAC Temporature Control System
Secure 24×7 Facility
Smoke Detection System
Fire Suppression System
Video Camera Surveillance
State-of-the-art Cisco Power Routers
1Gbps BGP Network
Direct Peering with 4 Upstream Providers
Standby UPS System
Backup Generator Set
1st Level Support - Onsite Reboot
99.9% Network Uptime Guaranteed

Technology
Over IP
We are bringing more convenience to our customers, with our IPMI and Reboot Over IP Technology.
Customers won't have to wait for longer server reboot time anymore.

Data Center Location
All our servers are located at these world class facilities.
- CX2 Data Center, Cyberjaya
- AIMS Data Center, Kuala Lumpur

Customer
Care Support
We're here to assist you with any enquiries about our services. Feel free to drop us an email or call our customer care support.
Call us : +607 - 288 1230
Email us :
This email address is being protected from spambots. You need JavaScript enabled to view it.
Enhance Your Server
Value Added Services
Terms & Conditions
This promotion is valid until further notice and for new signup only.
Instant dedicated server (4 hours setup time) is only available for CentOS (64bits) and Windows Server (64bits).
Additional setup time may required if customers opt for SSD configuration.
Setup fee (if applicable) is non-refundable.
Customer who chose quater/semi-annual/annual payment method are eligible for setup fee waiver.
All packages enjoy uncapped monthly transfer bandwidth.
Bandwidth is provided with full speed (up to the speed of respective package) within Malaysia (local); 100Mbps shared international bandwidth.
Burstable bandwidth is only meant for temporary bandwidth usage boost, which are shared among all servers with burstable bandwidth feature enabled. It is not for long duration usage, if you constantly require higher bandwidth speed, kindly upgrade your package to iDS E3-1230 Plus or Pro.
Pricing includes 1st level technical support (reboot & remote assistance).
Server cancellation needs to be made 30 days in advance.
For more enquiries, please feel free to contact us.