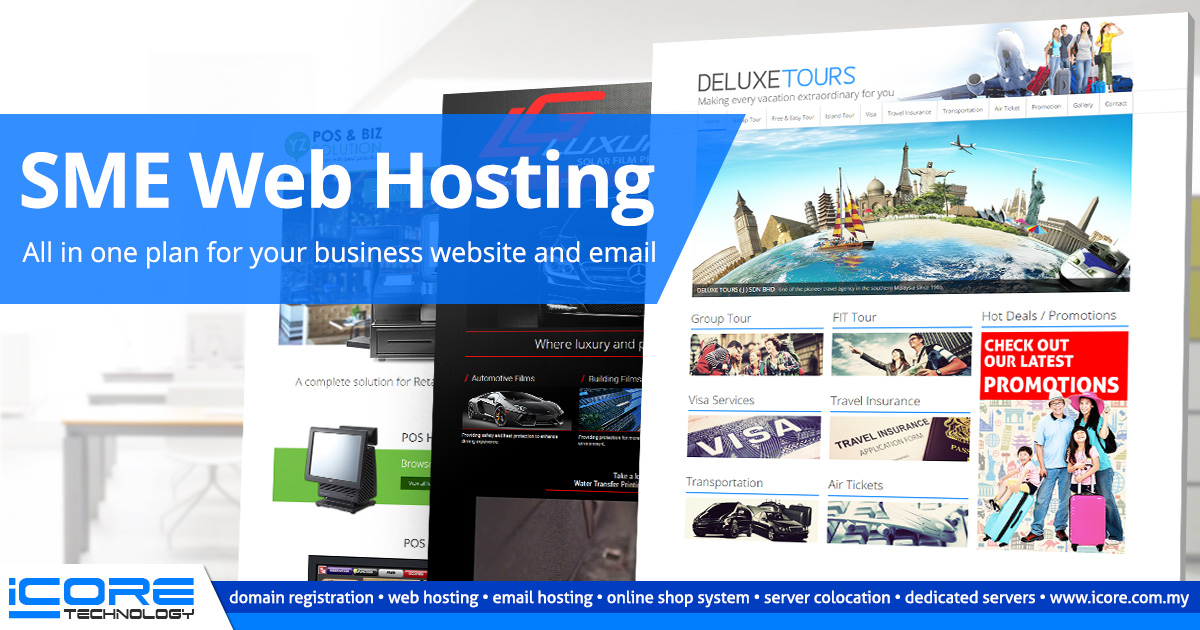 SME Web Hosting SSDBuilding your company website couldn't be easier

Well-designed basic website
Basic pages such as company profile, products, gallery, contact page, definitely sufficient for introducing you and your business.
Unlimited storage premium email
Enhance your business image with custom email (@yourcompany.com) with unlimited storage and email accounts, webmail access.

Website ready in less than a week
Once your domain name is registered and relevant website content provided, your website will be ready within 7 working days!
Get your business online with just one plan
Web
Design
We help design it for you
All you need is to provide us the information needed for us and our designers will help jump start your website's design.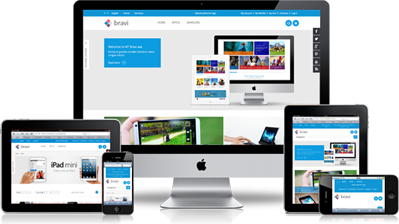 Live Preview
C.M.S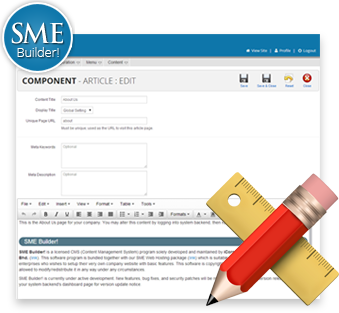 Live Demo
Login : demo
Password : demo1234
Content Management
You can add in UNLIMITED number of products, categories, gallery albums, and photos with our SME Builder!
SME Builder! is one kind of content management system (CMS), solely developed and maintained by iCore Technology Sdn. Bhd. allowing you to manage all of your website's contents easily.
This software is copyright protected, you are not allowed to modify/redistribute it in any way under any circumstances.
Premium
Email
Unlimited Emails
Professional email services for your business, with unlimited email storage and mailbox.
With email ended with your preferred domain, it certainly boost your business credibility over email conversions.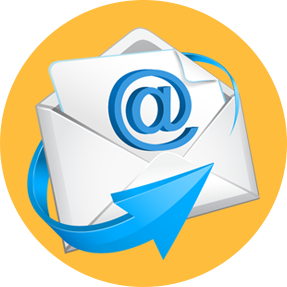 Free Lifetime Domain Name
Our SME Web Hosting package includes FREE lifetime domain name!
Free Lifetime Domain Name only applies for:
.com / .net / .org / .biz / .info / .us / .name
.my / .com.my / .net.my / .org.my / .name.my
.sg / .com.sg / .net.sg / .org.sg

Powerful Performance
Unlimited Web Space, Email Space, Monthly Bandwidth, MySQL Databases, Sub-Domains, Host Domains, Email Accounts, FTP Accounts.
Hosted at AIMS Data Center, Kuala Lumpur 99.9% Network Uptime with BGP4 Redundant Network

Customer Care Support
We're here to assist with any enquires about our services. Feel free to drop us an email or call our customer care support.
Call us : +607 - 288 1230
Email us :
This email address is being protected from spambots. You need JavaScript enabled to view it.
Get your website ready today for only S$400!
2nd year onwards renewal fee S$240/year
Order Now
Special Note:
Upon order confirmation and payment received, customer will be contacted either by phone or email to request for relevant website content within 1 working day.
Client are required to provide requested information (website content, product details, photos, company information, etc.) within 30 days from the day we requested from client.
Our "Website ready in less than 3 days" indicates within 3 full working days, starting from the next business day of the day we receive full website contents from client.
Additional service charge applicable if client provides website contents after the 30-day time frame.
What's Included
SME Builder! Program
SME Builder! Basic Installation
Website Content Initial Setup
FREE Lifetime Domain Name*
FREE Let's Encrypt SSL Certificate
Unlimited Web Space
Unlimited Email Space
Unlimited Monthly Bandwidth
Unlimited MySQL Databases
Unlimited Sub-Domains
Unlimited Host Domains
Unlimited Email Accounts
Unlimited FTP Accounts
* Free lifetime domain name only applies for selected domain names. Domain name requires annual renewal, and it will remained free if you renew your SME Web Hosting package on yearly basis. If you change package or terminate the service, you will no longer be eligible for this free domain offer.
Take a look at some of our clients