How to Embed Video in Article PageSME Builder! Tutorials : Content Editor - Articles
Step 1
You can embed video in your article page. We recommend using Youtube service to host your video and embed them into your website. Visit
https://www.youtube.com/
.
Step 2
Sign in or signup for an account if you haven't do so yet. After that, click on the
Upload
button on the top-right corner.

Step 3
You will be redirected to a video upload page. Click on the middle upload image to bring up file browser dialog. Choose your preferred video and start upload.
* Make sure the video visibility setting are set to "Public".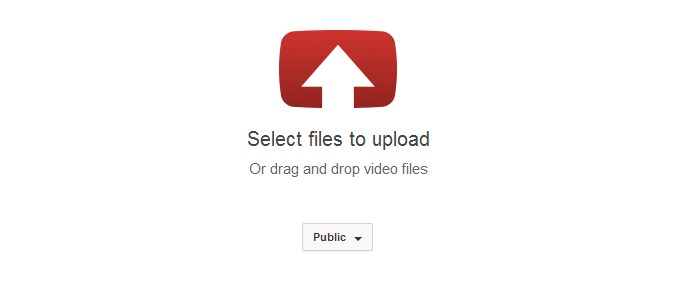 Step 4
Wait for the uploading and processing to complete. After completed, click on the
Publish
to make your video available for viewing.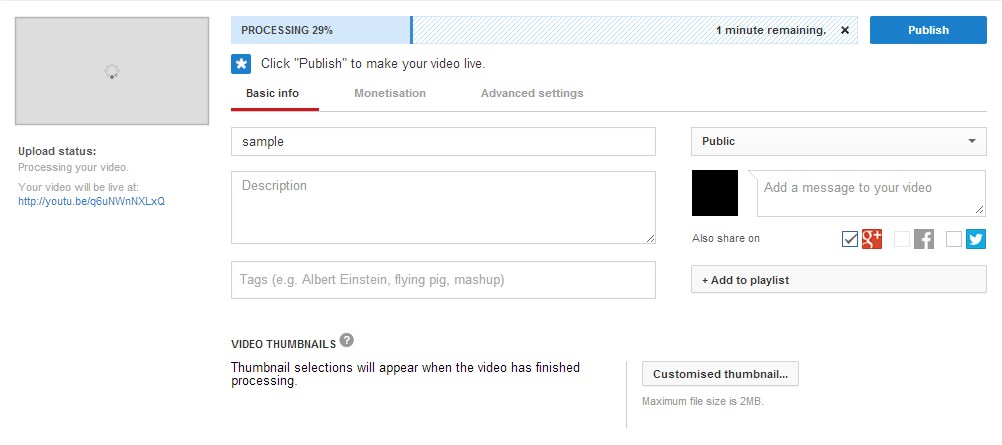 Step 5
Click on the video link to visit the video page.

Step 6
Below the video player, click on the
Share
tab then choose the
Embed
. Here you can see the embed code. Choose your preferred video size then copy the embed code provided.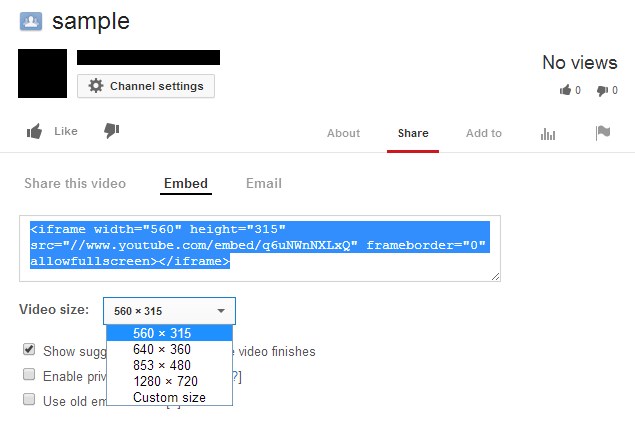 Step 7
At the SME Builder! website backend, in article editor, click on the

button to open up video manager. Navigate to
Embed
tab and paste the embed code into it and done.
* Please make sure the video size you choose is not larger than the container of where you put the embeded code in.